Home Inspectors Los Angeles & Orange County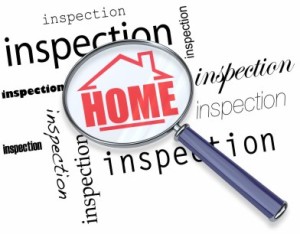 Need a certified home inspector Los Angeles? When it comes time for a residential or commercial property inspection in Los Angeles and Orange County do you know who to call? Take stock of the soundness of your home and if you need a house inspection for some other purpose, pulling out the phone book won't help, as you're sure to get overwhelmed by the list of inspection companies, none of which can give you the meticulous inspection you need. But if you come to Accurate Home Inspectors, you'll get the kind of spot-on service offered by a team with over 30+ years of experience providing quality inspections. Using only the latest technology in inspection equipment, our certified home inspectors in Los Angeles and Orange County also strive to conduct the most accurate house inspections possible. All too often, people looking to buy a home neglect to have the necessary inspections performed, and end up with a costly problem on their hands. Don't put that important home inspection in inexperienced hands. Come to the professional inspectors with a reputation you can bank on — come to Accurate Home Inspectors.
Home Inspector Los Angeles and Orange Counties
Serving Los Angeles and Orange County as well as the San Gabriel Valley, our inspectors do inspections in Pasadena, Glendale & home inspections in San Marino, Arcadia, Burbank, Studio City, Silverlake, Glendora, Covina, Duarte, Sierra Madre, Altadena, El Monte, La Canada, La Crescenta San Dimas and La Verne.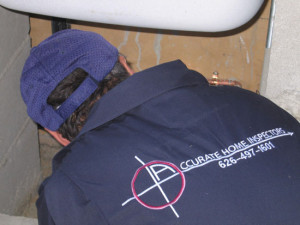 Contact Mike Robertson — Owner
General Contractor
License #773259

Accurate Home Inspectors
626-497-1601
Cell: (626) 497-6091
Fax: 626-292-2251
Frequently Asked Questions
* Are your property inspectors or company E & O Insured?
All of our Inspectors and Company are E & O (error & omissions) Insured. *
* Who needs an Inspection?
Anyone who is purchasing real estate should consider having an Inspector check the property. *
* Why choose AccuSpec?
Our home inspectors are experienced and licensed.. We simultaneously conduct both a structural inspection and the wood destroying insect (WDI) report.
* What do you inspect?
Our inspector will check the properties foundation, structure, roof, attic structure, electrical system, plumbing system, heating and air conditioning system, and more.
* Should I be there for the inspection? We strongly urge you to be present at your home inspection. This gives you an opportunity to raise any questions you have about the structure with our inspector. We also suggest you have a written list of questions on areas you have concerns about and ask the inspector at the inspection.
* What is the purpose of an inspection? Inspections give you, the buyer, an exact, unbiased assessment of the structure and its systems. An inspection makes you aware of the positive and negative features of the house to make you a more informed buyer.